Posted by: Maryland ENT in News
Did you know that thyroid surgery is one of the most common procedures performed in the country? The American Thyroid Association reports that almost 20 million Americans have thyroid disease.
About 60 percent of people have an undiagnosed thyroid condition. Thyroid disease often responds well to medication. But if medication doesn't work, the next step may be surgery.
Thyroid removal is also recommended if you have thyroid cancer. When thyroid surgery is necessary, it's critical to find an experienced surgeon who has performed high-volume thyroid surgeries.
In the hands of an expert thyroid surgeon, the procedure is safer with fewer complications. Keep reading to learn more about thyroids and thyroid surgery.
What Does The Thyroid Do?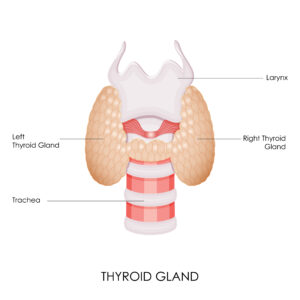 The thyroid is a tiny, butterfly-shaped gland located at the base of the neck just below your Adam's apple. Your thyroid gland secretes hormones that affect digestive and muscle function, bone maintenance, weight, heart rate, breathing, and moods.
These hormones include thyroxine and triiodothyronine. Both are hormones created by the thyroid that tell your body's cells how much energy to use. If your thyroid is not functioning correctly, it can affect the most basic bodily functions.
Reasons for Thyroid Surgery
Some of the top reasons why your doctor may suggest thyroidectomy or surgery to remove part or all of your thyroid gland include:
Thyroid Nodules
Thyroid nodules can be fluid-filled or solid lumps that form on your thyroid. They're quite common, and most are benign.
Still, there are a few that can be cancerous. Thyroid removal is mainly needed for nodules with suspicious cells during a biopsy.
Some thyroid nodules become large and press against structures found in your neck. These kinds of nodules cause problems like shortness of breath and trouble swallowing.
You may require thyroidectomy to remove the portion of your thyroid where the nodule is found in such a situation.
Thyroid Goiter
A goiter is an enlarged or enormous thyroid. Goiters almost always demand thyroidectomy. The different types of goiter include:
Nodular Goiter
Nodular goiters are lumps that your thyroid has known as nodules. The nodules can be fluid-filled or solid and make your thyroid feel bumpy. Additionally, you can have a single nodule or multiple.
Substernal Goiter
A goiter that becomes enlarged over the years and grows below your collar bone and into the chest area is called a substernal goiter. These goiters can develop inwards towards the back of your neck and down into your chest cavity, meaning they might not produce a visible lump.
Diffuse Goiter
When you have a diffuse goiter, your whole thyroid gland swells. This type of goiters feels smooth to the touch.
For most people, the only symptom of a goiter is experiencing swelling in the neck. However, how big the goiter becomes and the symptoms experienced will vary from person to person.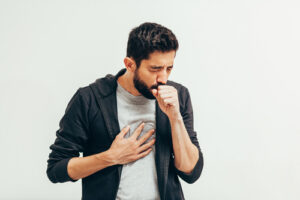 Other goiter symptoms that may occur are:
Hoarse voice
Coughing
Throat tightness
Trouble swallowing
Pain in the throat or neck
Difficulty while breathing
In many cases, thyroid goiters require surgery for treatment. Sometimes, complete thyroid removal or total thyroidectomy is needed. Other times, you may only need to have half of your thyroid removed.
Thyroid Cancer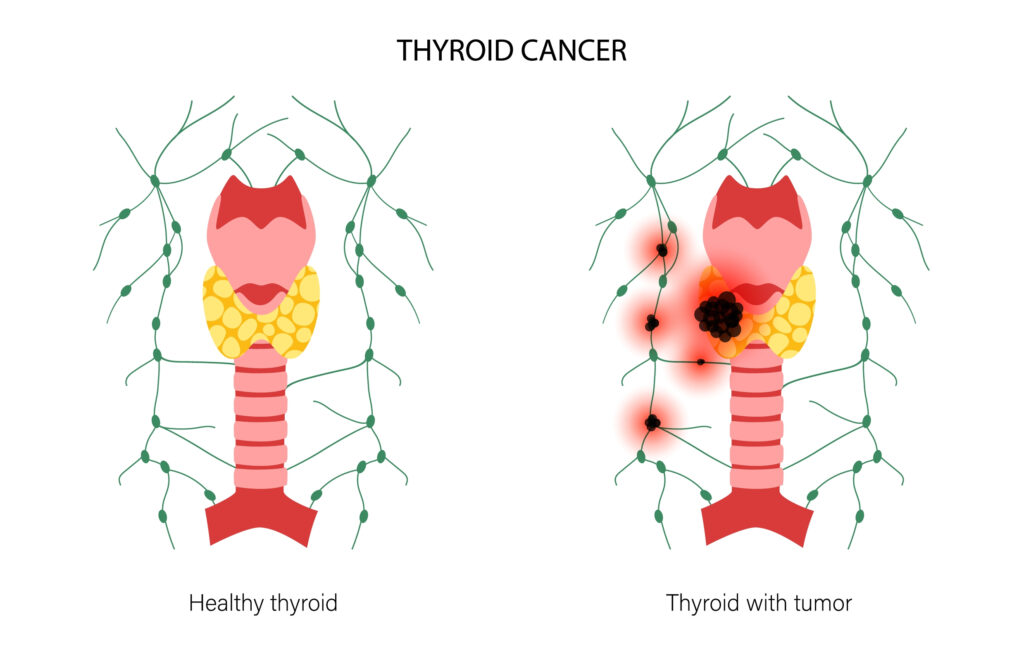 Thyroid cancer is very rare. Patients with it have a good chance of survival. If you're diagnosed with thyroid cancer, your surgeon will remove the affected thyroid tissue and any lymph nodes cancer might have reached.
Autoimmune Thyroid Disease
Graves' disease or Hashimoto's disease are types of autoimmune thyroid diseases. They're the most common causes of hyperthyroidism.
Hyperthyroidism is an overactive thyroid, while hypothyroidism is an underactive thyroid. When medication doesn't help with an overactive or underactive thyroid, you may need surgery.
Types of Thyroid Surgery
The main types of thyroid surgery are:
Total Thyroidectomy
A total thyroidectomy involves removing the entire thyroid gland. You may need your thyroid gland removed for various reasons.
These may include Grave's disease, thyroid cancer, a substernal goiter, or a multinodular goiter. After the procedure, you'll need to take a thyroid hormone replacement pill daily for the rest of your life.
Subtotal Thyroidectomy
During a subtotal or near-total thyroidectomy, your surgeon removes a portion of your thyroid. They leave behind part of your thyroid and enough tissue to ensure you can continue producing essential hormones.
The surgery is often used to treat hyperthyroidism.
Hemithyroidectomy
During a hemithyroidectomy, the surgeon removes half of your thyroid gland. The surgery is usually performed on a large, one-sided, noncancerous mass.
It's also performed to verify whether a mass is benign or cancerous under a microscope. Nearly 70 percent of patients with half of their healthy thyroid gland spared don't need thyroid replacement pills.
Completion Thyroidectomy
You'll usually have a completion thyroidectomy performed when a thyroid lobectomy shows cancer in part of the thyroid not previously removed. During the procedure, your surgeon removes the remaining thyroid gland.
You can also have a completion thyroidectomy to treat hyperthyroidism or multinodular goiter. Post-surgery, you'll have to take thyroid hormone replacement pills for life.
What Happens During Thyroid Surgery?
You'll receive general anesthesia to prevent pain, help your muscles relax, and put you to sleep. The surgeon will then create an incision approximately 5 to 6 inches along a crease at the base of your neck.
Your surgeon may remove all of the thyroid gland, a part of the thyroid, or most of the gland. After removing the correct amount of the thyroid, your surgeon will close the wound with your skin.
There are different ways to do this, including using glue, stitches, strips of sticky tape, or clips.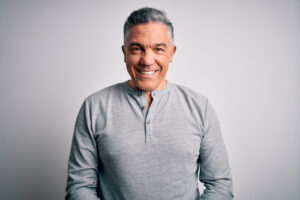 Expert Thyroid Surgeons
Do you think you have thyroid disease? At Maryland ENT, Dr. Gol can provide an accurate diagnosis and the best possible treatment. Dr. Gol is highly experienced in thyroid surgery and is one of Maryland's highest volume thyroid surgeons. Find out more about thyroid procedures by scheduling an appointment at Maryland ENT Center in Baltimore and Lutherville, MD!